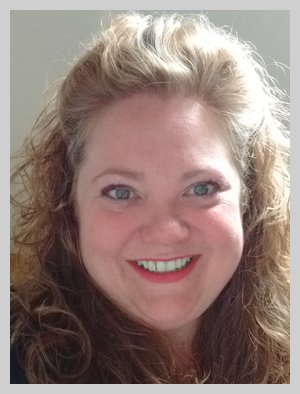 Address
144 MAIN STREET
Stephenville
NL A2N 1J6
Phone number
Contact: 709.649.1347
E-mail
I take the time to listen carefully to understand my clients' needs, wants and concerns. I will be ready to take quick action when required and spend more time with those who aren't quite sure which direction to take.  I am available to address any issues or concerns when they arise and can often find the solution by thinking outside the box.  I have the experience to guide you through and the desire to make the process as easy and stress free as possible.  My attention to detail and work ethic gets the job done right.  My genuine concern for my client's best interests and happiness ensures the job is done right for YOU!
Dana is amazing! On top of her game and on point with knowledge and experience. Highly recommend!

Dana has made the home buying process fun, less stressful and educational. I think Dana has defiantly found the job that fits her, she has a very welcoming and energetic personality and infectious laugh! Dana helped us find a gem that we can reno into exactly what we want, very pleased with her professionalism, and her attention to every detail. I would recommend Dana to anyone looking to buy or sell, absolutely nothing but praise! Thank you for everything Dana!

We have sold and purchased a few homes through Dana Rose. Dana worked hard for us each time and we appreciated her dedication and thorough work. Thanks Dana, you will always be highly recommended by us .

Dana Rose is a professional real estate agent in every way. She listens to her clients whether they are browsing, buying or selling. She understands the needs of her buyers and sellers, and goes beyond expectations to complete the best possible real estate transaction. As a family, we have used Dana's expertise several times- on purchasing and selling- and we have always been treated well, and made to feel respected and valued. We wholeheartedly recommend Dana for all your real estate needs.

There are no words to describe just how helpful Dana was to me when I was looking to purchase a home. Her dedication to me made me feel special. I would highly recommend Dana to anyone buying or selling a home.

Dana Rose is amazing!!!! She made the experience of both selling and buying for us an enjoyable experience! She kept it real, guided us along the way, and was always there day or night when we needed her! Her bubbly personality only grows as she shares her excitement when her Clients find the home that's right for them!
We have been serving Western Newfoundland for over 50 years as a part of the Royal LePage family.  Royal LePage is a 100% Canadian owned company and has continually led the industry in offering high quality real estate services for over 100 years since it was founded in 1913. We are part of a very well diversified team of industry leaders who provide the best professional real estate services to all our customers and clients. Royal LePage has truly become the voice of Real Estate.
We are members of the Canadian Real Estate Association and we were the first to bring the MLS system to Western Newfoundland, enabling us to provide the best possible service for our customers. Our Realtors are well trained on the latest technology and continually receive training to ensure they stay on top of the ever changing world of technology.
Not only is Royal LePage dedicated to our clients, we also care deeply about the communities in which our agents live and work. We are the only real estate company with its own branded charity; The Shelter Foundation dedicated to funding women's shelters, violence prevention and education programs across Canada.
Dana has been a part of our team for over 10 years and continues to be one of the top producers within our company. She goes above and beyond for all her customers and clients. Dana takes great pride in her work and gives new meaning to our slogan…Helping you is what we do!